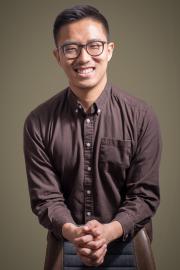 Job Title
Editor/Translator

Qualifications
Aris received his Master of International Relations from The University of Melbourne.
---
Job Description
As a research editor, Aris is responsible to ensure that SMERU's research are written well to maximize the organization's public engagement as one of Indonesia's leading think tanks on public policy.
Aris is also working as one of the lead writer on two research projects: (1) assessing the quality of Indonesian democracy and (2) analysing the impact of Greater Jakarta's public service delivery capacity and capability for its metropolitan poor.
---
Previous Experience
Aris has led multiple lives as a teacher, an analyst, and a project manager before joining SMERU. As a teacher, he has taught at both The University of Melbourne and Monash University. As an analyst, he was a co-founder of Nagara, a think-tank specializing in political analysis on the relationship between technology and the society in Asia. And as a project manager, Aris also has an extensive experience in delivering many successful projects ranging from book translations to community development initiatives in both Asia and Australia.
---