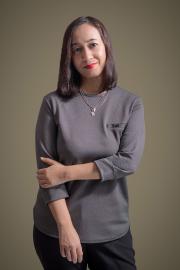 Job Title
Head of Publications and Information Department

Qualifications
Liza holds an undergraduate degree in sociology from the University of Indonesia.
---
Job Description
Liza coordinates the Publications and Information Department and is a senior English and Indonesian Editor/Translator. Her responsibility includes managing the publications, communications, and the ICT and knowledge management sections.
---
Previous Experience
Prior to joining SMERU, Liza worked in a number of women's NGOs in Jakarta and was an editor for several NGO publications. Liza has edited and co-authored a number of books on gender issues. She has also worked as a program officer for the Asia Foundation's Women's Political Participation in Indonesia program and as a program officer for the UN Office for Human Rights, Jakarta.
---
LinkedIn:
https://www.linkedin.com/in/liza-hadiz-4091a414b/