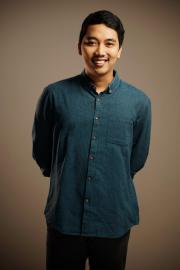 Job Title
Head of Research Department

Qualifications
Rendy holds a bachelor's and master's degree in urban and regional planning from Gadjah Mada University.
---
Previous Experience
Prior to joining SMERU, Rendy worked as an expert staff for the integration of urban and rural development policies in Bappenas. He is also the founder of Komunitas Pemuda Tata Ruang (PETARUNG).
---
Awards
Rendy is a recipient of Post-Research Presentation and Study Visit DAAD to the Federal Republic of Germany 2012 for the paper "Kampung Kota as a Spatial Form of Compact City Model in Indonesia".
---
Website:
https://lebihdalam.id