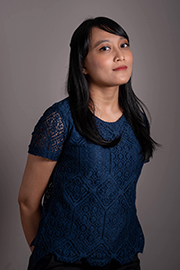 Qualifications
Dira received her master's degree in Economics from Kangwon National University and her bachelor's degree in Economics and Development Studies from Universitas Padjadjaran.
---
Previous Experience
Prior to joining SMERU, she was a researcher in SDGs Center Universitas Padjadjaran and a part-time lecturer in the Department of Economics and Development Studies, Universitas Padjadjaran. 
---
Awards
Dira was awarded the Korean Government Scholarship Program (KGSP) 2012–2015 for her Korean language training program and her post-graduate study. She was also awarded the Excellent Academic Performance from the National Institute for International Education (NIIED), Government of Republic of Korea in 2014.
---